grab the button, write random and link-up below.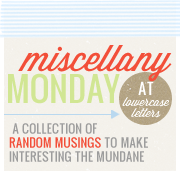 1. happy valentine's day.
(of course my love picture had to include one of my little loves! and would you look at those chubby knuckles!)
"Love is doing what will enthrall the beloved with the greatest and longest joy. What will enthrall the beloved this way is the glory of God. Love means doing all we can, at whatever cost to ourselves, to help people be enthralled with the glory of God. When they are, they are satisfied and God is glorified. Therefore loving people and glorifying God are one." - John Piper
in case you live in Antarctica and want to go on a date with your sweetie, then these are heaven-sent...
my man and i gave each other gifts on valentine's. i know what i'd want ~
no busy backgrounds or distraction. a simple picture that tells a story. it's harder than it sounds. just like life... it should be easy to live simpler, erasing the commotion, but, if you're like me... it's hard not to be busy all the time, isn't it? this picture tells the story of my baby girl, she's carefree and reminds me that life is all about little moments and simple things.
for more on simplicity in photographs, visit becky ~
since it's Valentine's day, indulge me for a minute... i just can't help but be giddy when i see my sweet kids and my honey. oh how i love them. and to think that the love we have for each other doesn't even compare to the love God has for us. wow.
my little man... (he wasn't thrilled about the picture)
my honey man...
okay, this makes me want summer.
yep, i want summer again.
but then, this cute hat makes me glad it's still winter...