write random and link below.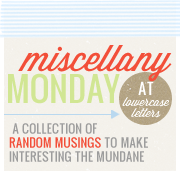 1. granola. granola. i am obsessed. especially when it takes all of
five ingredients
. the kids call granola bars cookies which makes my life pretty easy. Sage was caught licking the batter and the oat crumbs produced the perfect evidence. unfortunately for her, there was no getting out of this. except look at her sweet eyes... they rope me in and melt me every. time. forgive this pic for its grain, it was in honor of the recipe. ; )
i used
this recipe
and adapted it for the ingredients i already had.
five ingredient granola bars
adapted from
here
4 cups rolled oats
3/4 cup natural peanut butter
2 tbsp flaxseed
1/4 cup honey
1/4 cup agave nectar
(some great mix ins would include chocolate chips, chia seeds, dried fruit, nuts, seeds, coconuts, and wheat germ. trust me, use a mix in or two or five!)
Preheat oven to 350. In a large bowl, combine oats and flaxseed. Add honey and agave nectar; mix to combine. Add melted peanut butter and mix until moistened. If you're adding mix-ins now is your chance. You may need to get in there with your hands and work it. If dough is too dry (this can depend on your ingredients) add more peanut butter or syrup (or honey) 1 tablespoon at a time until moistened. Press dough in a greased (non-stick spray) 9 x 13 baking dish. Bake for 25 minutes.
2. no shame, no gain. for the sake of turning a tragedy into a triumph, i choose to laugh. and what else can you do, really, when you come home to find a ginormous chocolate spot from who knows where on your hiney for all the world to see? i'm guessing the world didn't think it was chocolate. whatchya think? ((sorry for the awkward behind shot.))
3. it's official. i give up being invested in politics and sports... this weekend was full of heartache. i'm sad for the 49ers, my hometeam, and politically speaking, bummed with the results here in SC. that pretty much sums it up.


4. during the football games yesterday, Sage asked 5,900 times "where'd go ball?" it was slightly annoying but mostly entirely cute.
5. my mom and step-dad got our kids a play kitchen for christmas. i'm continually amazed by how much time this gives me to do my thang. if you need a free babysitter, get a play kitchen. you may even get "micowabed" eggplants everyday.
6. our super rad friends,
travis and ashley
write amazing music and are the makings of
wright family music
. ashley wrote their new single in the midst of their infertility that highlights the tenderness of our loving God. her voice will charm you ~ ((you can listen below, then download for free or donate))